Last year, I

participated

in Community Sale hosted by my friend who does Estate Sales. She prices and sets up the displays. It is a Friday/Saturday sale. If the item does not sale the first day, then it is half-price on Saturday. Unsold items must be picked up Monday morning or they will be donated to a Thrift Store. This is a good way to sale more expensive items.

I did very well with my sales ... but this is not what this post is about ... it is about an old cabinet that

nobody would steal

. When we went to pick up our unsold

i

tems on Monday; the person running the sale, made note of three pieces of shabby furniture that were sitting outside the building and had been there all week and through the week-end. He said he had hoped someone would steal them over the week-end, but he guessed they were not worth stealing. He offered them to anyone that

w

ould haul them off.
Well, guess wh

o

hauled off this little gem

.
The old piece of

linoleum

on the top was disgusting

... the back was cardboard.
I think it was a built-in

for

a kitchen or bathroom, but you can see what it had been used for. The white line on t

he third drawer

shows the broken corner. Notice the dates on t

he

bottom drawer ...

1949 1962.
It had good bones and just needed some TLC.
Replacing the top was necessary because it was not big enough to cover the addition of the beaded-boar

d.
I replaced the back and the damaged side with beaded-board

paneling

that was given to me.
I mixed some paints until I got a color I liked, making chalk paint by adding a little un

-

sanded tile grout and painted it.
I sanded it down to give it that time-worn

l

ook and added vintage glass drawer handles. Love these and have had them forever ... don't even know what I paid for them, but not much.
So, all considered, I do not have much cost in this cabinet.
FREE cabinet ...
Free beaded-board ...
FREE

tongue

and groove boards

...
FREE labor (Mr. Z works for free) ...
LOW COST handles

...
I

love

FREE a

n

d LOW COST.
Nobody would steal it but look at it now ...


Mr. Z. replaced the broken corner and you can't even tell it.

Right now, I have it on my front porch with no plans to use it in the house, but sure would make a nice cabinet in a laundry room

,

craft room or bath room. It is 33" tall and the top is about 22" square. I

reinforced the bottom and

added heavy rollers for easy moving.
I have a large stencil with birds and a tree branch that I am thinking about putting on the front ... What do you think? ... stencil or just

leave it plain?

I will sell it in a garage sale this summer.
Thanks for visiting ... comments make me happ

y.
Merry Christmas

...
Blessings,
Audrey Z.
Linking to .... Miss. Mustard Seed
Twea

t

It Tuesday

#

16
have a daily cu

p of

Mrs. Olsen

's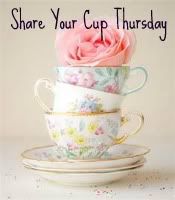 Savvy Southern St

yle ...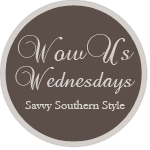 Debbiedoo's Newbie Party for Grads