D

o you love Cardinals as much as I do?
When I saw this Winter Wispy Wreath made by Kim at MadeIn

ADay

.com I knew that it would fit right in with my Ch

r

istmas decorations.
I had the wispy grapevine wreath, although it was painted apple green, but just a little wh

ite paint solved that problem.
I added a few twigs at the bottom

to get the branched out look.
The six Cardinals came from Dollar General ... total cost of $3.00. The

rest of the stuff, I already had.
I painted this old mirror frame and it looks great hanging inside it in my Entry.
I added a garland of berrie

s

around the inside edge and made a small nest. Kim had some pretty golden berries around

her

nest. I had planned to just leave those off, but when I went to town today, I noticed the w

ild

China

berry

tre

e

s were loaded with these golden berries, so I stopped by the side of the road and picked a few. They are a little

swiveled

, but look pretty natural for this wreath.
Chinaberries have a rather large seed with a hole

through

the middle. As kids, we would let the berries dry

;
remove the skin

and
string the seeds and make a necklace and bracelet out of them.
Kim's is more open and "wispy", which looks much better. I like the open wis

py look.
I did not have the tiny pine cones, so just added some round seed pods.
Very easy to make and did not cost much.
Thanks to Kim for letting me copy-cat her. Hope you

will visit her ... she has some great craft ideas.
Hope you enjoyed the wispy winter wreaths.
Christmas Blessings.
Audrey Z.
Linking to

:
Clever Chicks Blog Hop #13
Th

e

Space Between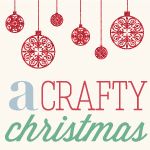 (a Crafty Christmas Link Party)
MadeinaDay

Made U Look Linky #54
Debbied

oo's